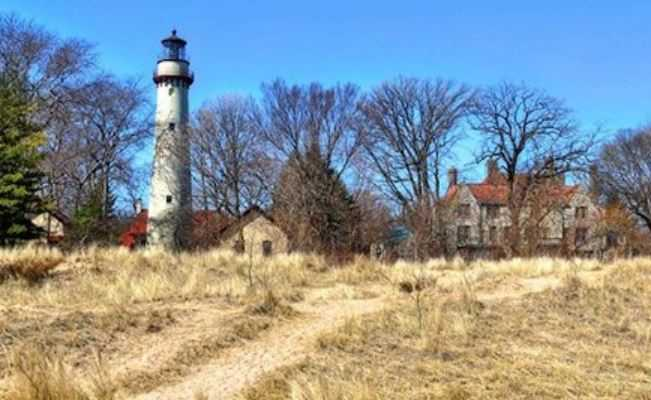 Looking to do a little metal detecting in Illinois? There are plenty of great places to go! In this blog post, we'll provide a list of some of the best parks and marinas in the state for finding all sorts of treasures.
We'll also cover some basic information about metal detecting in Illinois, including laws that you need to be aware of before you start swinging your detector. So pack your gear and get ready to explore some amazing spots!
Local Rules and Regulations
When metal detecting in Illinois, you need to be aware of any restrictions and metal detecting laws you have to obey.
The Illinois Department of Natural Resources states that no shovels picks or entrenching devices of any size shall be used. In fact, they go on to say that all detecting tools are restricted to hand-carried devices, such as small pen knives, ice-picks, and screwdrivers of a reasonable size.
Also if beach combing is your thing detecting on designated beaches will be from sunrise to 10 a.m. only.
Just make sure that if it is federal regulations that a permit is needed, this needs to be obtained before you start unearthing artifacts of American history.
Is there any gold in Illinois creeks?
If you're a metal detectorist in Illinois, you may be wondering if there's any gold to be found in the state's creeks and rivers. While it's certainly possible that you could find some gold nuggets in those waterways, it's not something that you should count on. In general, the best places to look for gold are in areas where people have previously mined for it. That said, there may still be some small deposits of gold lurking in those creeks, so it never hurts to take a look!
Here are a few areas to consider:
The Sangamon River in Macon County
The Wabash River
Ford County The Vermillion River has been known to have a little bit of gold in it.
The Embarrass River in Jasper County
Spoon River and Illinois River in Fulton County
If you're looking for a real challenge, try metal detecting along the banks of the Ohio River near Golconda. It's believed that a huge treasure is buried here, probably washed ashore from a riverboat wreck in the 1800s.
With so much American history just waiting to be discovered, you're sure to have an amazing time (and maybe even find a fortune)!
Can you metal detect in a state park in Illinois?
It is against the law to metal detect on any State Historical, Archaeological or Nature Preserve sites.
That withstanding, can you metal detect in state parks? The answer, unfortunately, is a little complicated. Metal detecting is forbidden in Illinois' national parks.
The state's national monuments are also off-limits. Metal detecting in Illinois state parks is a little more complicated. It's permitted in some state parks and entirely prohibited in others.
We suggest contacting park authorities or the park office to obtain permission before metal detecting in any state park.
In short, if you're planning on doing any metal detecting in Illinois, it's best to err on the side of caution and obtain permission before setting out.
Can you metal detect in Forest Preserve Illinois?
Illinois owns any and all ancient or prehistoric ruins discovered in the Forest Preserves, and they may not be disturbed without permission. So it is my understanding that metal detecting is illegal.
Can you metal detect in Illinois Rivers?
Within its boundaries, the state is bordered by nearly 880 miles of waterways and streams!
The state's primary border rivers are the Ohio River, the Mississippi River, and the Wabash River.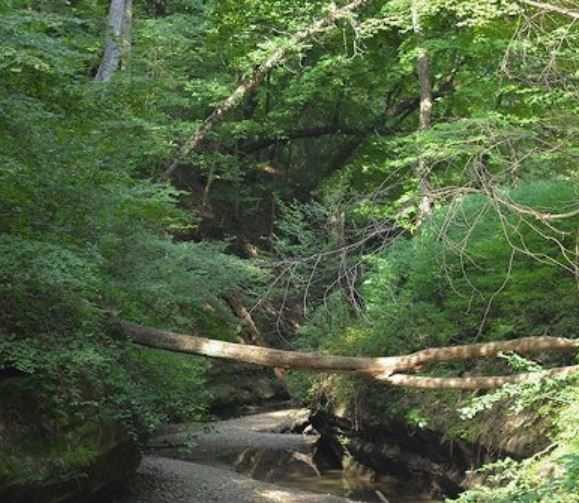 The Mississippi is the largest river in the United States, this could be the making for an unforgettable experience detecting along the mighty river.
There are no restrictions on detecting along or in the Illinois rivers (at the time of writing). If you'd like to be sure, though, you may always inquire with your local authorities about whether or not you'll need a permit to take your metal detector and start exploring the waterways.
Here are some of the finest waterways you may wish to explore:
The Ohio River
The Wabash River
The Mississippi River
Rock River
Illinois River
Fox River
Embarrass River
Little Wabash River
Metal detecting in rivers is a wonderful pastime, and you may discover some amazing and valuable things in the rivers!
There are several cases where swimmers have lost rings, coins, and other valuable jewelry in these rivers.
Ensure that you have the necessary equipment for river detecting, clothing, and a waterproof detector to name but two, in order to get the best results.
Legends of buried treasure in Illinois
Illinois is home to numerous mafia and gangster stories, as well as sunken riverboats containing untold riches, and fortunes buried away by family members!
There are many stories about hidden treasures in Illinois. This makes it a popular destination for detectorists. Some of the most famous hidden riches in Illinois include:
The Cave in the Rock Treasure
According to folk law, stagecoach robbers stashed approximately $200,000 in silver and gold coins inside a cave near the western bank of the Ohio River.
The Treasure of Tonti the Frenchman
It is said that shortly before his death, he hid a metal box containing 100,000 gold coins worth nearly $90,000 on the Illinois River at Starved Rock. According to legend, the treasure is hidden between Ottawa and LaSalle counties.
Sam Anatuna Treasure
A gangster named Sam Anatuna is said to have hidden a metal box with $400,000 in paper money near Route 66, south of Braidwood.
Even if you fail to unearth some horde of buried treasure you'll find the usual things that detecting turns up, such as 18th-century coins, long-forgotten relics, buckles, rings, and so on.
Using old maps to find the best sites to detect your area
A great way to find the most lucrative metal detecting sites is by looking at old maps. You can find old maps of your city or town at the library, and they'll show you where the old houses, businesses, and other buildings used to be located.
Maps from years ago can be a great source of information for finding good metal detecting sites. Just make sure to research the area thoroughly.
One great place to start your search is Historical Map Works. This is a great resource where you can really pinpoint the area you want to explore.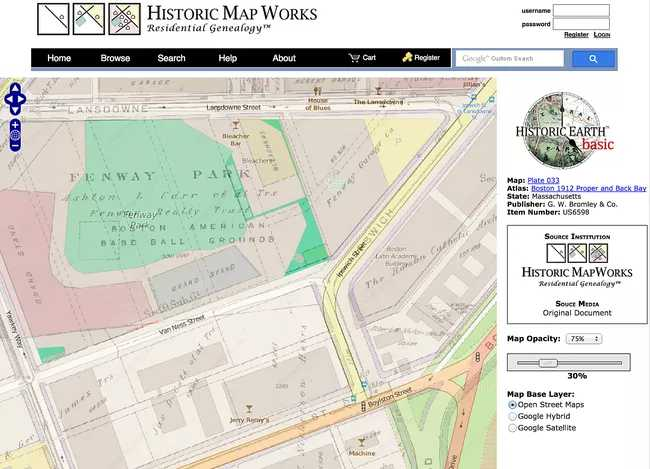 Another advantage of this site is the ability to overlay the historical image directly over a more recent image. This gives you the knowledge of which areas have the older building on.
Once you have found an area that grabs your attention a little bit of polite door-knocking could pay dividends. Just remember to obtain written permission before you get your metal detector out and start swinging
Conclusion
If you're interested in metal detecting in Illinois, there are a few things you should keep in mind. First, research the areas you're interested in thoroughly. This will help you avoid any potential legal issues and also give you a better idea of what kinds of things you might find. Second, make sure you have the proper equipment for the job, including a waterproof detector if you plan on searching in rivers. Finally, keep your eyes peeled for old maps of the area, as they can be a great source of information for finding good metal detecting sites. By following these tips, you're sure to have a fun and successful metal detecting experience